BirdWeb: Seattle Audubon's Guide to the Birds of Washington State
Bird of the Week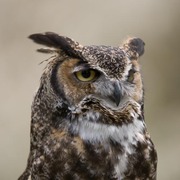 The archetypal owl, the Great Horned is perhaps the best adapted generalist of any North American owl. The species nests in trees in wooded habitats as well as on cliffs adjacent to open arid areas. The diet of the Great Horned Owl consists mostly of mammals such as rabbits, skunks, and large rodents. They also eat reptiles, amphibians, fish, a variety of birds (including other species of owls), and even large insects.
Birding Site of the Week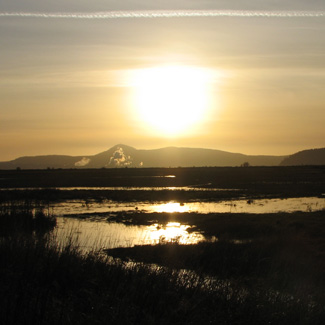 Located 1.5 hours north of Seattle, the Samish Flats is a premier location for winter birding in Western Washington. The generally flat agricultural fields provide excellent visibility of wintering waterfowl and shorebirds and the birds of prey that feed on them, including Bald Eagles, Rough-legged Hawks, and up to five species of falcons. Hunting season usually runs late October through late January; please exact dates online.
Get Involved with SAS

Seattle Audubon has numerous resources available to you.