BirdWeb: Seattle Audubon's Guide to the Birds of Washington State
Bird of the Week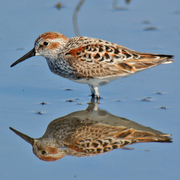 After breeding in far western Alaska, Western Sandpipers migrate south to winter along the coastal Americas, from Washington State to Peru. Look for them on mudflats by the thousand, fueling up on invertebrates for the next leg of their journey.
Birding Site of the Week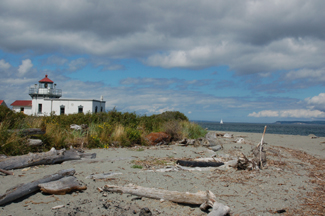 Don't let its anti-climactic name fool you. Point No Point is an excellent place to visit, especially in winter. Show up about an hour before high tide and be treated to fly-by waterfowl, alcids, loons, grebes, and gulls. The bushes and trees can host a variety of wintering or migrating songbirds.
Get Involved with SAS

Seattle Audubon has numerous resources available to you.