BirdWeb: Seattle Audubon's Guide to the Birds of Washington State
Bird of the Week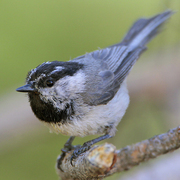 The Black-capped Chickadee may be most familiar to us, but Washington is home to four species of chickadees. Year-round, Mountain Chickadees prefer higher-elevation forests on the east side of the Cascade Mountains. When in the appropriate habitat, listen for a raspy "chickadee-dee," and look for the diagnostic small white "eyebrows."
Birding Site of the Week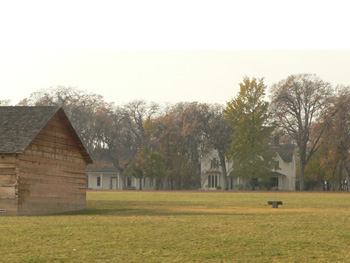 Fort Simcoe is an interesting place to visit -- for the birds and the history. The Garry Oaks that surround the restored buildings of the fort attract many species of birds year-round, including a large number of Lewis's Woodpeckers in winter. Check the agricultural fields on the way to Fort Simcoe (and nearby Toppenish National Wildlife Refuge) for scurrying Gray Partridges.
Get Involved with SAS

Seattle Audubon has numerous resources available to you.