BirdWeb: Seattle Audubon's Guide to the Birds of Washington State
Bird of the Week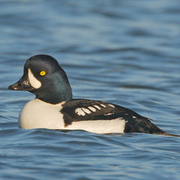 Want to catch a glimpse of the distinctive iridescent purple head contrasted by a white crescent shaped eye patch of the male Barrow's Goldeneye? Or the head pumping, wing flapping winter courting behavior as this handsome guy works to find a mate?
Birding Site of the Week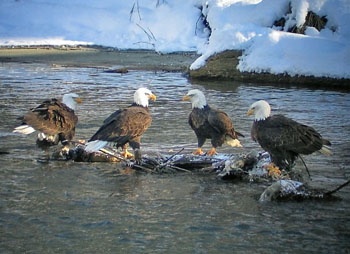 Located on the upper stretches of the Skagit River, Rockport State Park is an interesting place to visit in winter. While songbirds may be sparse -- you might find Mountain Chickadees, Red Crossbills, and Steller's Jays -- you will not soon forget the sight of perhaps a hundred Bald Eagles feeding on chum salmon on the river.
Get Involved with SAS

Seattle Audubon has numerous resources available to you.