BirdWeb: Seattle Audubon's Guide to the Birds of Washington State
Bird of the Week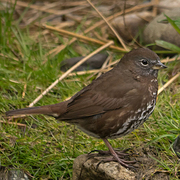 There are four races of Fox Sparrows that occur across North America, two of which are seen in Washington State. The "Sooty" Fox Sparrow winters in Washington, and the "Slate-colored" Fox Sparrow breeds in the eastern Cascade Mountains.
Birding Site of the Week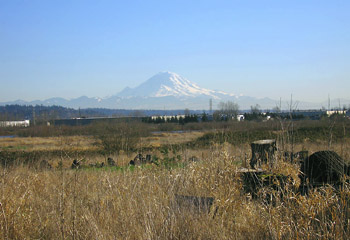 The Kent Valley is an exciting place to bird year-round. While much of the valley is under steady development, a healthy population of birds remains near the Green River. The Kent Ponds is a 300-acre site consisting of grassy meadows, cottonwood forests, and several freshwater impoundments. Check out the viewing platforms and nature trails on the west side of the property, to look for resident songbirds and wintering waterfowl.
Get Involved with SAS

Seattle Audubon has numerous resources available to you.