BirdWeb: Seattle Audubon's Guide to the Birds of Washington State
Bird of the Week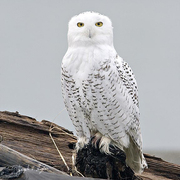 The winter of 2011-2012 is shaping up to be an "irruption" year for Snowy Owls. Influenced by the cyclical lemmings populations in their Arctic breeding grounds, Snowy Owls will periodically winter further south than normal in search of food. This winter, one was even seen in Hawaii!
Birding Site of the Week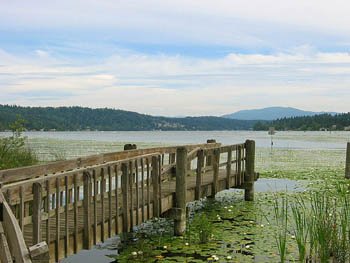 Marymoor Park is a 640-acre oasis on the east side of the heavily developed greater Seattle area. The park offers great birdwatching opportunities year-round. In winter, look for Cackling Geese, a wide variety of ducks, Mew and other Gulls, Wilson's Snipes, Sharp-shinned and Cooper's Hawks, Northern Shrikes, and Fox, Lincoln's, White-throated, and Golden-crowned Sparrows.
Get Involved with SAS

Seattle Audubon has numerous resources available to you.