BirdWeb: Seattle Audubon's Guide to the Birds of Washington State
Bird of the Week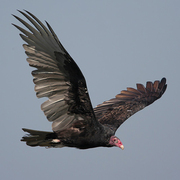 Turkey Vultures are scavengers, using their highly sensitive olfactory system to find carrion, even under a thick forest canopy. This species is widespread, found throughout North America and south to Tierra del Fuego. Look for dihedral ("V") wing pattern in flight, and pale gray primaries and secondaries. Turkey Vultures migrate south to Central and South America.
Birding Site of the Week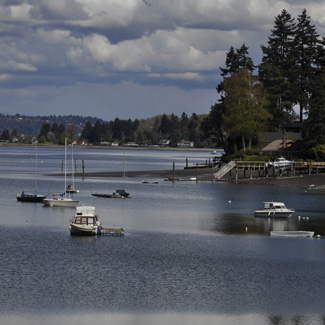 Flanked by Vashon and Maury Islands, Quartermaster Harbor offers winter shelter for 35 species of birds, including grebes, loons, mergansers, gulls, and all three species of scoters. Across the isthmus in Tramp Harbor, expect to find many of the same species, including Pacific Loons and Eared Grebes. Spotting scopes may enable you to spot porpoises between Vashon and the mainland.
Get Involved with SAS

Seattle Audubon has numerous resources available to you.