BirdWeb: Seattle Audubon's Guide to the Birds of Washington State
Bird of the Week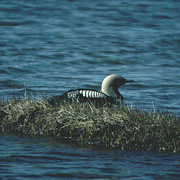 Three species of loons commonly occur in Washington State: Common, Red-throated, and Pacific. Pacific Loons breed on fresh water in the high Arctic and winter on the Pacific Coast, south to Baja. In spring, a continuous stream of Pacific Loons can be seen flying north just off the Washington coast.
Birding Site of the Week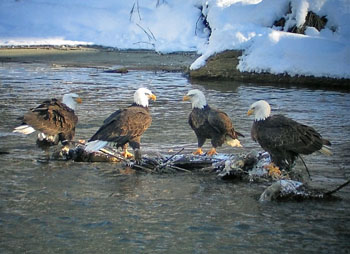 Located on the upper stretches of the Skagit River, Rockport State Park is an interesting place to visit in winter. While songbirds may be sparse -- you might find Mountain Chickadees, Red Crossbills, and Steller's Jays -- you will not soon forget the sight of perhaps a hundred Bald Eagles feeding on chum salmon on the river.
Get Involved with SAS

Seattle Audubon has numerous resources available to you.