BirdWeb: Seattle Audubon's Guide to the Birds of Washington State
Bird of the Week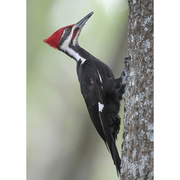 The largest woodpecker in North America, Pileated Woodpeckers can be sustained in any forest type -- broadleaved, coniferous, or mixed -- as long as there are trees large enough for roosting and nesting. Like all woodpeckers, the Pileated eats insects. Look for the characteristic oval-shaped holes in the trees where they forage.
Birding Site of the Week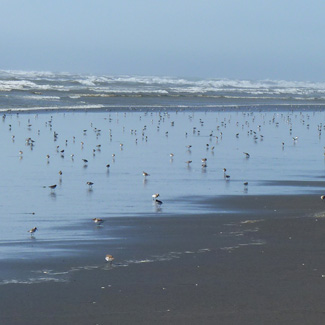 Check the Point Brown jetty for Heermann's Gulls and migrating shorebirds such as Wandering Tattlers, Surfbirds, and Black Turnstones. Drive to nearby Ocean Shore Sewage Treatment Plant and Oyhut Wildlife Recreation Area for additional species of sandpipers and plovers; these areas are especially rich with birdlife during migration.
Get Involved with SAS

Seattle Audubon has numerous resources available to you.